Enjoy the full
power of Gmail
Unlike other mail clients, WunderMail is completely built on top of the Gmail API. This allows WunderMail to support a lot of the unique functions of Gmail. Organize your mails with labels and keep your inbox sorted with categories. Moreover, WunderMail supports mail conversations to show you related mails at the same time.
Get notified about
new mails in realtime
WunderMail uses push notifications to receive mails in realtime. The app perfectly integrates into the Windows Action Center. Get notified about new mails by popups or LiveTiles. Thanks to its badge, you can see the number of your unread mails already in the taskbar.
All your accounts
in one place
WunderMail allows you to log into 5 Gmail and G Suite accounts simultaneously. The badge helps you to clearly see which of your accounts have new mails. Easily switch between your accounts with only one click.
A picture is
worth a thousand words
Just like magic WunderMail imports avatars for most of your mails. This helps you to keep a clear overview and to find your mails at a glance. Moreover, if you receive a new mail, you can quickly identify the sender by their avatar.
It's WunderFUL!
Wundermail is a great app with many features that enable you to maximize your email experience. The tools available have helped me to sort in a way that makes my messages way more efficient. It's quite user friendly and worth it!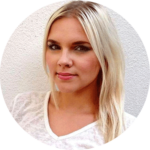 Very clean & easy
WunderMail has a really nice and clean UI. It shows avatars for most of the mails. This help me to quickly find a specific mail. Also I use Gmail labels to organize my mails. WunderMail supports this as well. All in all it is intuitive to use. If you use Gmail you'll want this app.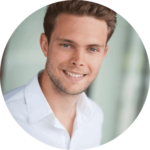 Awesome email app
Highly recommended. Great Gmail app for desktop. Looks great, a lot of good features and opens really fast. I have been looking for a really good Gmail app for my Win 10 laptop for a long time. This one is great!